If your looking to get in Shape, you may be happy to know that Curves is offering a FREE 30day pass to new members! Go here
I went to Curves a few years ago, this place really works!! In just 30 minutes you will build lean muscle, burn calories and kick start your fitness program. I had no aches and didn't even feel like i was really working my body, but at the end of the month when i got measured i saw how many inches my body had shrunk! I now plan on joining once again!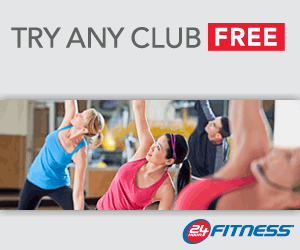 You can also get a
3 Day Free Gym Membership Trial for 24Hour Fitness!
Go here